Shows and Event Video Production
Live Music Show Video and DVD Production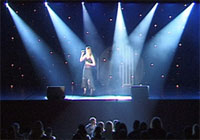 A video of your band or music show can be the ideal tool to get more bookings. Most booking agents welcome the chance to take a look at a band, and even show a selection to their prospective clients. Media Inventions has wide experience in producing video at live music events, ranging from full-blown bands, to individual singers and other performers.

Usually, a package can be tailored to meet most needs and budgets, ranging from a single camera just providing a record of the event, to a multi-camera production with comprehensive editing.


Dance Show DVD Production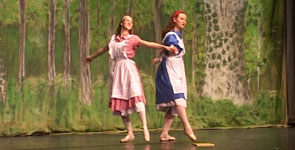 Does your dance school perform shows for the public? . Media Inventions produces top-quality dance show DVDs that your audience will want to own!
The event is shot using multiple cameras operated by professionals to ensure nothing is missed. Once shot, the final edited programme is released on DVD and sold to the audience that watched the show, as well as members of the cast and their families.
Stills from the video can also be produced for sale or for use in promotional materials. Most dance schools find that sales more than offset the production costs and therefore generate useful additional funds! Media Inventions recognises this and more often than not, you can have a DVD of your show produced with no up-front cost to you.


A DVD of your School Show

Many schools stage excellent plays and concerts that, once performed, are gone forever... Media Inventions' professional, multi-camera approach create a permanent record of your show, concert, sports event or prize giving on DVD or video.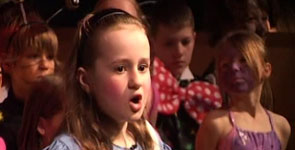 Usually, the production costs are more than offset by the sale of tapes and DVDs to parents, generating a useful surplus for your school. We can also create professional-quality audio recordings of musical performances for distribution on CD. This can generate valuable revenue for the school or college through sales of the recording to pupils and their parents. Additionally, you can choose to incorporate edited highlights of the event on your website or within any other promotional materials.


Community Show DVD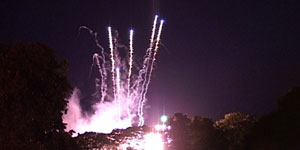 Community Shows and events are usually very popular and well supported by both community groups and local businesses.
The Wessex Chamber of Commerce recognised this and realised that an interesting video showing the highlights of their biennial show would serve both as a record of the show, and, as importantly, an excellent vehicle to promote future shows.
The show focused on the five towns of West Wiltshire - Trowbridge, Bradford-on-Avon, Westbury, Warminster and Melksham.